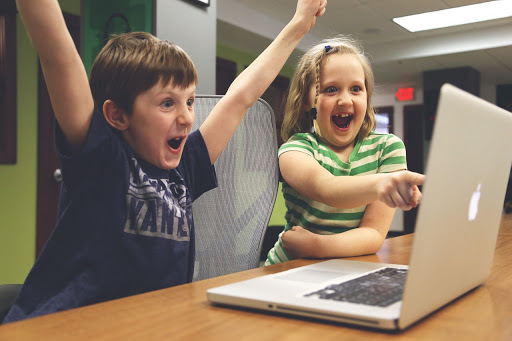 What's the main difference between any old partner portal and a partner portal that's ready to hustle? A portal that's vying for gold has a partner-focused strategy tying every aspect together.
When partner portals are designed around a smart, consistent content strategy, channel partners have access to the information, tools and assets they need when they need it. That means your team won't be wasting resources chasing after objectives for partners and can get real work done.
Another big benefit? When everything in your portal is readily available for partners to dig into, your partners are more effective sellers — and more loyal to your business and solutions to boot.
Remember: The primary users of your partner portal are, amazingly, your partners. A portal designed to cater only to supplier-side business needs simply won't be successful, no matter how innovative or eye-catching it may be. Make it easy for partners to do business with you, and create a portal that takes into account what they need from you, far more than what you think is important.
Mobile From the Get-Go
Mobile should be a part of your portal strategy from the get-go. It's no longer optional to have a responsive site page; it's crucial. Partners need to be able to access what you're giving them wherever they are, whether it's at their office or selling your products in the field.
Portal Priorities for The Win
Building a portal? Keep in mind your #1 priority: your partners. Let's go over some quick best practices:
Personalization, personalization, personalization. Portal content should be tailored on an individual level — not just for partners, but for the individuals therein. Personalize based on individual usage, engagement and activity levels for optimal results.
Respect your partners' time, and demonstrate it through your platform. Minimize the clicks required to get to content in your portal to make it clear it's built to help them get their work done faster.
Understand the partners' journey. When new partners are logging into the portal for the first time, greet them with welcome content and a tutorial on where the most relevant content they'll need is. Better yet, give them a personal walkthrough that lets them ask questions and get immediate answers.
Go at the partner's pace. Find harmony with their pace and introduce next steps when suitable to their own needs and interest levels. Go the extra mile by presenting content, training and more in an easy-to-navigate format.
Reward partners for using the portal. Make the benefits of using your portal clear for partners. Adding a tangible benefit for completing tasks will make partners feel like completing tasks is worth their time and energy.
Create a compelling atmosphere. Make your portal visually attractive, with not too much text clogging up the main arteries your partners will be navigating. Partners will keep coming back and using a portal that's easy to understand and get around.
Make it a one-stop-shop. Add all the bells and whistles partners will need to be successful in your portal. Make it easy to access channel enablement tools and resources to help grow revenue, build their marketing program and educate team members on supporting and selling products.
The best partner portals, those partners keep coming back to and using resources from and logging time in, simply go further than portals that exist to further supplier interests with little consideration for the partner experience. They build deeper commitments with partners from day one with nuanced onboarding proceduresand sustain profitable channel programs. Winning portals help partners close more sales deals, and get sweet, sweet ROI for suppliers. So why not go for gold?
| | |
| --- | --- |
| | Originally posted on Channel Chatter, by Cameron Sutton. Cameron is a Marketing Content Manager at Zift Solutions. |