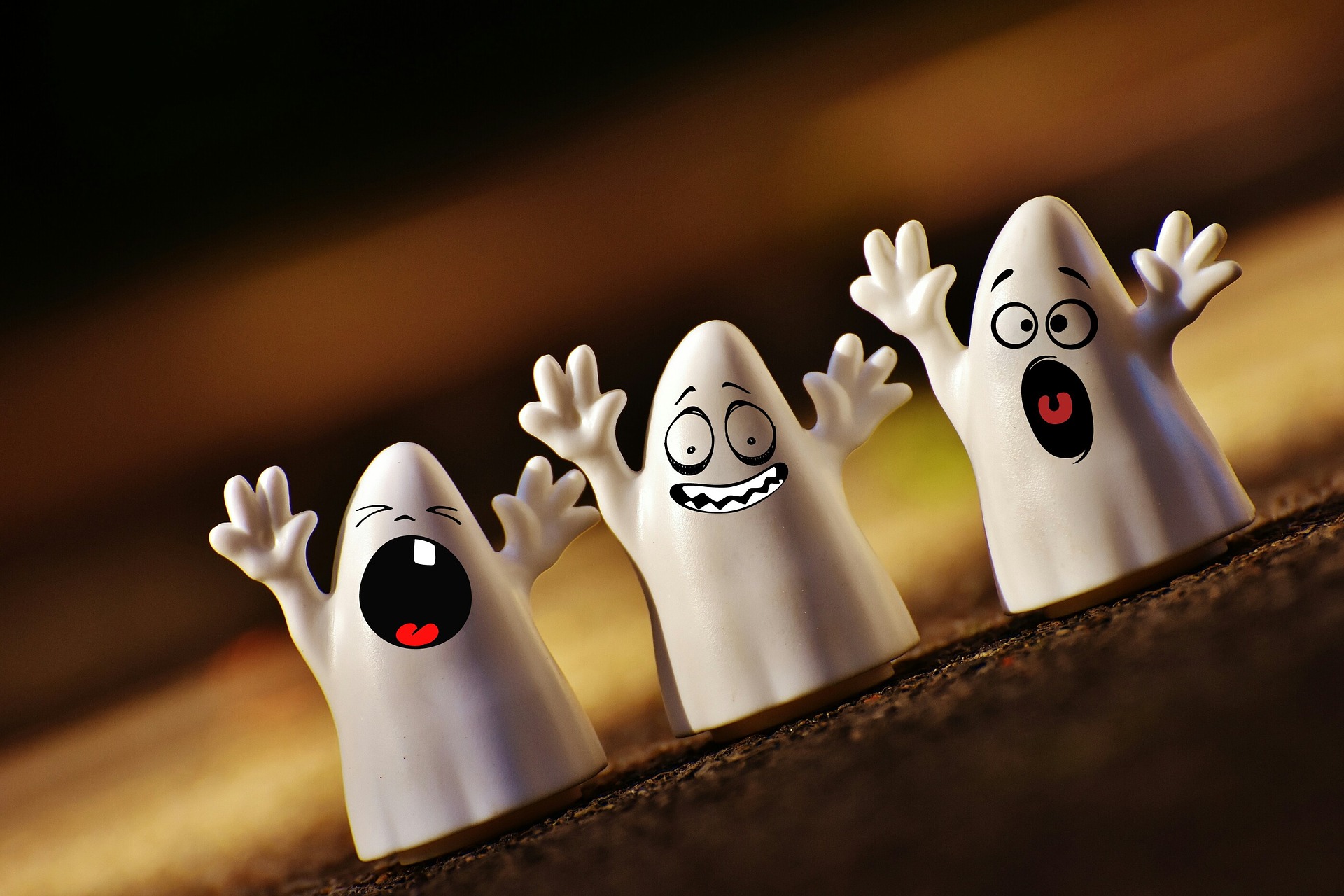 I love Halloween movies. If Tim Burton directed it, you will find me watching it this time of year. Does it involve witches, vampires, midnight, or mysterious houses on the tops of darkened hills? Count me in. So it is to my own shame that I admit I did not see the original Ghostbusters movie until well after the 2016 remake.
I know what you're thinking. "This just seems like a lot of talk about a classic 80s movie." "How did this girl NOT see the original before the remake?" "How does this relate to Partner Relationship Management (PRM)?"
Funny enough, it occurred to me as I watched the original Ghostbusters that there are certain myths prevailing in many fields about what PRM systems can and cannot do – and that these myths, like ghosts, can prove difficult to banish. I'm not a parapsychologist and I would bet that you aren't one either, but hopefully you will be able to recognize and understand these PRM "ghosts" and remove them from your company without getting into any sticky situations! Now, let's talk shop.
MYTH #1: PRM magically turns channel partners into high-performing sales dynamos.
While a key feature of a good PRM system is the ability to elevate channel performance, PRM alone is not capable of transforming partners into high-performance sellers. The channel will always have high and low performers. PRM's value is its automated ability to measure performance and identify the most productive channel behaviors, then encourage adoption of best-practice behaviors throughout the channel.
MYTH #2: PRM systems are only for sales and marketing departments.
This is a distressingly common and false thought in many industries. It's easy to fall into the trap of thinking that PRM is a siloed solution designed for the express purpose of benefitting sales and marketing departments. PRM benefits your entire business as far as the indirect channel generates revenue. Successful channel teams are cross-functional. It's only through continuing engagement from finance, marketing, sales, support, IT, and product development that channel automation can have its full impact. Multi-disciplinary alignment and oversight are essential elements of securing channel transformation. The channel is a cross-functional asset. Therefore, cross-functional collaboration is key to unlocking its value. (NOTE TO SELF: Cross the functions but never cross the streams.)
MYTH #3: Channel performance can simply be turned on like a proton pack.
This myth is particularly pervasive. It's dangerous to assume that by automating and streamlining channel activity, PRM systems can turn on channel performance with the flip of a switch. For channel managers and professionals, it's critical to remember that the time-to-performance isn't immediate. Thriving channel ecosystems are built and tended to over time, and PRM is the vendor channel professional's automated machine for more efficiently and effectively tending to the channel. While PRM can't turn on partner performance, it can accelerate channel improvement by streamlining and automating partner acquisition, onboarding, training, enablement, and measurement.
MYTH #4: PRM replaces channel strategy.
Just like you don't have a Gatekeeper without a Keymaster, PRM powers channel strategy; it doesn't replace it. By providing meaningful business intelligence about channel partner performance and behaviors, PRM does, however, enhance the pointedness and impact of channel strategy sessions. Once channel strategy has been defined, PRM also compresses the time-to-implementation and channel impact, empowering a seamless and pervasive communication of channel strategy to the full partner ecosystem.
MYTH #5: PRM works in a vacuum.
Partners don't make markets; they grow them. It is the job of the corporation to communicate and create market need, educate the marketplace on the capabilities and value of its offering(s), and generate positive brand equity – building a positive marketing environment for channel reps on the front lines. In addition, corporations must continuously educate partners on how to sell and differentiate their offerings in a complex and evolving marketplace. By streamlining lead management and assignment and providing a host of tools for channel enablement and engagement, PRM shortens the distance and strengthens the connections between corporations and partners. PRM does not work in a vacuum. In fact, its impact is most significant when supported by corporate marketing and enablement efforts.
So, who are you going to call now that you know what's real and what's make believe in the world of PRM? Paranormal expertise is not necessary for your continued success in channel marketing – but if you do find yourself with a haunted office building, I know a few people who can help.