With each software update we improve the product. These improvements are based on customer requests and industry trends. Watch this page for information regarding the improvements we are making and how they might apply to you.
Highlights
Dynamic Deep Links
ZiftMarcom users can add dynamic links to web plugin content in social posts. Previously, users could link to the overview page of a web plugin only. This update gives you the ability to link to specific pages within a web plugin-- allowing for additional flexibility in social content.
Bulk Import for Social Media Dynamic Linking
All content in ZiftMarcom has a new Asset ID. The Asset ID is located under the title of Marketing Activities.
Users that want to bulk upload social media content that reference content will need these links for the "deep link" URL. To get a list of these links, navigate to Content > Library Content. Export the data after filtering on Assets.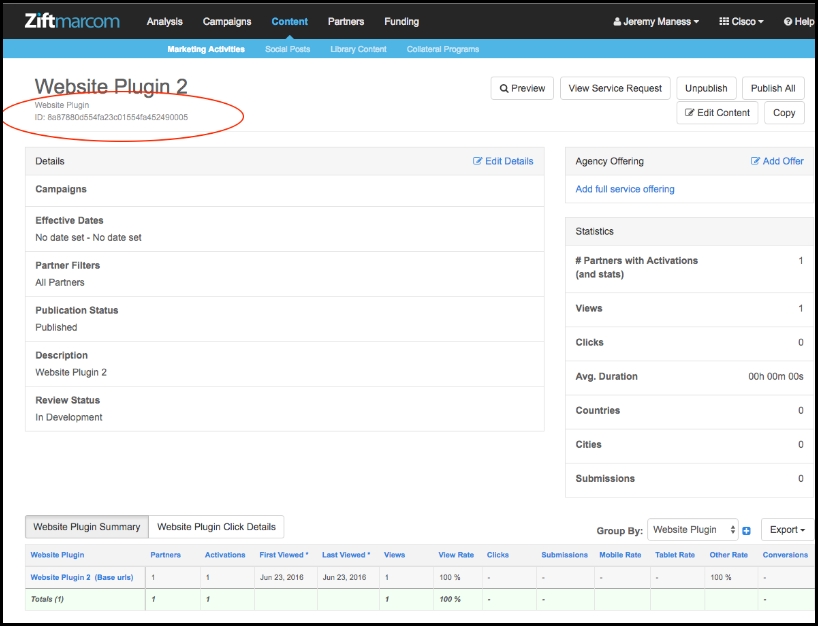 This is what the post will look like in Zift123.

This is what your post will look like on Twitter.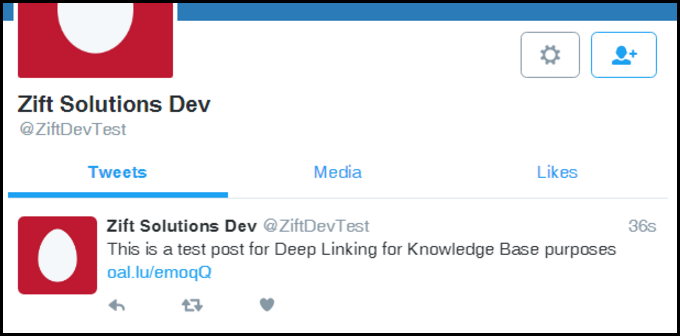 Learn more about Social Post and Social Post Activity Details.
ZiftMarcom Academy Page Updates